Like this recipe? Share it on:

Write a comment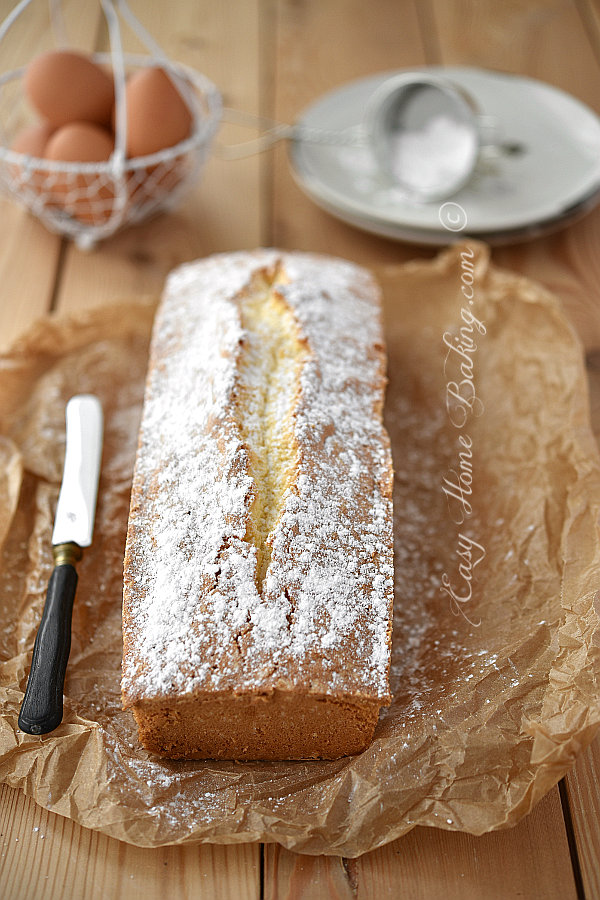 A classic Sand Cake recipe, that is simple and easy, resulting in a dense yet light and fluffy cake. This is a basic recipe, which can easily be adjusted to your taste, and the secret lies in adding cornstarch. If you prefer a less dense and fluffier cake increase the amount of cornstarch and then reduce the wheat flour by the same amount.
This can also easily be turned in to a gluten-free cake by substituting the wheat flour for cornstarch. For this recipe substitute the wheat flour for 300g of cornstarch.
This a perfect cake accompanied by a cup of tea or coffee.
All ingredients should be at room temperature.
Ingredients:
250 g butter (or margarine)
200 g sugar
4 eggs (size M)
1 pinch salt
150 g wheat flour (or 300 g cornstarch for a gluten-free version)
150 g cornstarch
icing sugar for sprinkling
Directions:
Preheat the oven to 160°C (top and bottom heat).
Butter and flour a loaf tin approx. 25 cm long.
In a bowl mix together the flour and cornstarch.
Separate the egg yolks from the whites.
With an electric mixer cream the butter with the pinch of salt until light in colour, gradually add the sugar and one egg yolk at a time until light and fluffy.
Mixing by hand add the flour mixture to the butter mixture until just combined. Do not over mix at this point.
Beat the eggs whites until stiff and then fold this into the cake batter with a spatula, again being careful not to over mix.
Pour the batter into the greased and floured loaf tin and bake for 1 hour or until a skewer inserted in the middle comes out clean.
Let it cool in the tin for a bit and the turn it out onto a cooling rack and let it cool completely.
To decorate sprinkle with the icing sugar.
Source: Slightly modified recipe from the website: www.backrezepte-bb.de
Time:

Preparation time:

Baking time:

Number of portions:

approx. 12

Difficulty:
medium
Cost:
inexpensive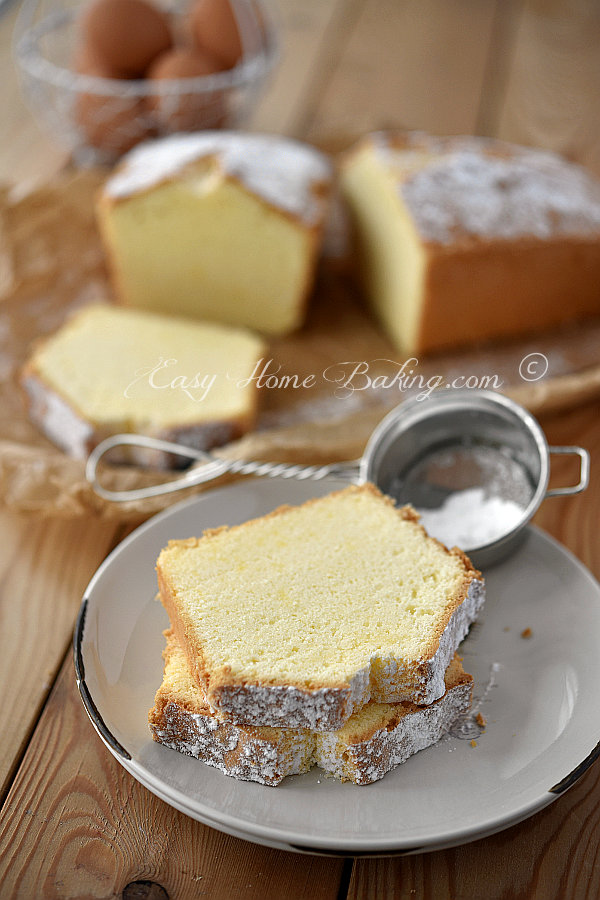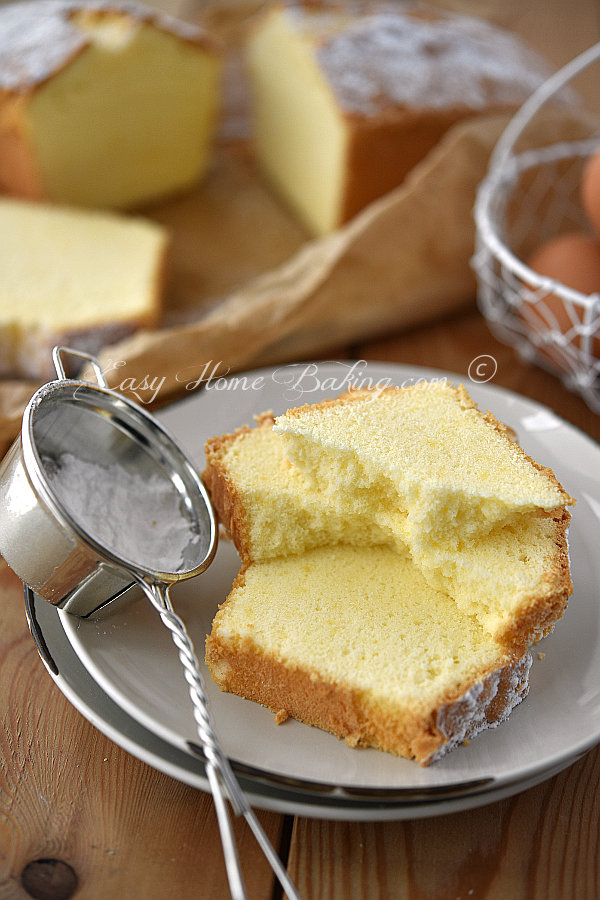 Like this recipe? Share it on: