Like this recipe? Share it on:

Write a comment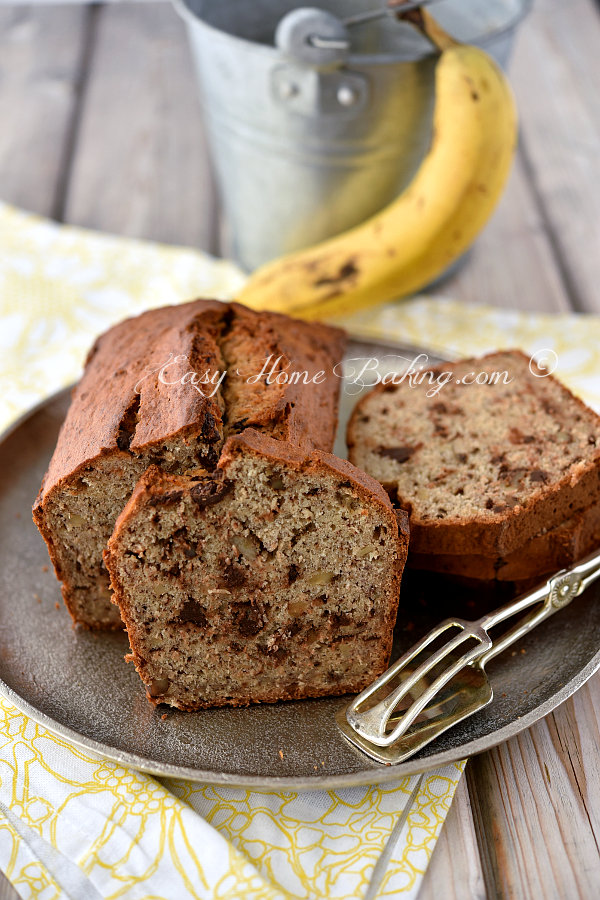 This is a Cynthia Barcomi Banana Bread recipe, she has used this recipe for baking this bread for over 35 years, and it is absolutely delicious. It is a sweet, moist bread/cake, with a rich banana flavour. It can be enriched with a variety of addition and she lists the flowing: chocolate, nuts, coconut, raisins, pineapple and ginger. She suggests choosing 2-3 of the additions. For this recipe I have chosen the first 3, chocolate, nuts and coconut.
All ingredients should be at room temperature.
Ingredients:
For the cake:
125 g butter
120 g sugar
2 eggs
2 teaspoons vanilla sugar
4- 5 very ripe bananas
300 g wheat flour
1 teaspoon baking soda
½ teaspoon cinnamon
¼ teaspoon grated nutmeg
1 pinch salt
Choice of 2- 3 additions:
100 g white or dark chocolate chopped into thick pieces
60 g chopped walnuts
50 g toasted desiccated coconut
60 g chopped macadamia nuts
50 g raisins
50 g dried pineapple
50 g candied ginger
Directions:
Preheated the oven to 185°C top and bottom heat.
Prepare a 25cm long loaf tin by greasing it with butter and dusting with flour.
Crush the bananas with a fork and measure 400 ml (I used a blender to puree the bananas).
In a bowl sift together the dry ingredients: flour, baking soda, salt, cinnamon and nutmeg and set it aside.
Cream together the butter, sugar and vanilla sugar with an electric mixer until light and fluffy.
Continue mixing the butter mixture on high adding the eggs one at a time mixing well between each addition.
Using a spatula or wooden spoon combine the butter mixture with the bananas.
Add the dry ingredients to the banana and butter mixture until just combined and finally add the 2-3 selected additions, combining well.
Pour the batter into the prepared loaf tin and bake for 60 minutes or until a skewer inserted in the middle comes out clean.
Leave it to cool in the tin for 10 minutes and then turn it out onto a cooling rack and let it cool completely.
This recipe originates from "Backen, I love Baking" by Cynthia Barcomi.
Cuisine:

American

Time:

Preparation time:

Baking time:

Number of portions:

approx. 13

Difficulty:
easy
Cost:
medium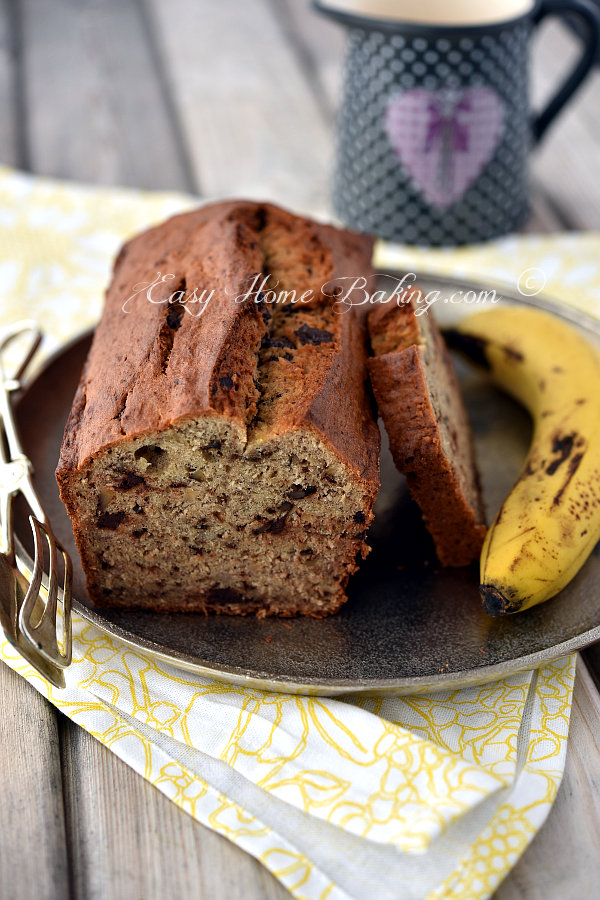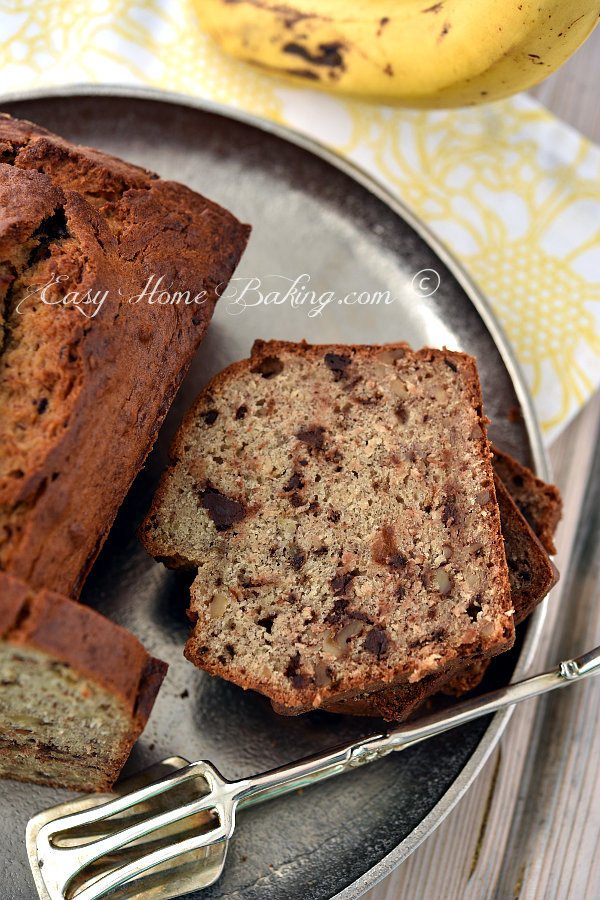 Like this recipe? Share it on: