Like this recipe? Share it on:

Write a comment
A moist and fluffy cake that is not only gluten and dairy free but is deliciously tasty. The sugar can be replaced by xylitol, which will make this not only a healthier cake, but also a guilt free cake when having a second serving. This is not just a great cake for people on a dairy or gluten free diet, but is a great cake to bake a day or two in advance as it will stay fresh for a few days.
Ingredients:
For the cake:
3 eggs (at room temperature)
45 g coconut flour
80 g rice flour
30 g cornstarch
1 teaspoon gluten-fee baking powder
125 ml of oil, e.g. rapeseed oil
150 g xylitol (or sugar)
Zest of 1 lemon
Juice pressed from 1 lemon
Directions:
Preheat the oven to 170 °C top and bottom heat.
Prepare a loaf tin (25 cm long) and line with parchment paper.
In a bowl mix together the flour, cornstarch and baking powder.
Separate the egg yolks from the egg whites and beat the egg whites until stiff.
Add the xylitol (sugar), lemon zest, lemon juice, egg yolks and oil to the flour mixture and mix with an electric mixer on high for 1 minute.
Finally gradually fold in the egg whites, making sure not to over mix as you want to keep as much air in the egg whites as possible.
Pour the cake mixture into the prepared loaf tin and bake for 45 minutes, check that cake is done by inserting a skewer into the middle and it comes out clean.
Let the cake cool in the oven for a little, by turning the oven off and leaving the door slightly ajar.
Once it has cool a bit turn it out onto a cooling rack and let it cool completely.
Time:

Preparation time:

Baking time:

Number of portions:

approx. 12

Difficulty:
easy
Cost:
medium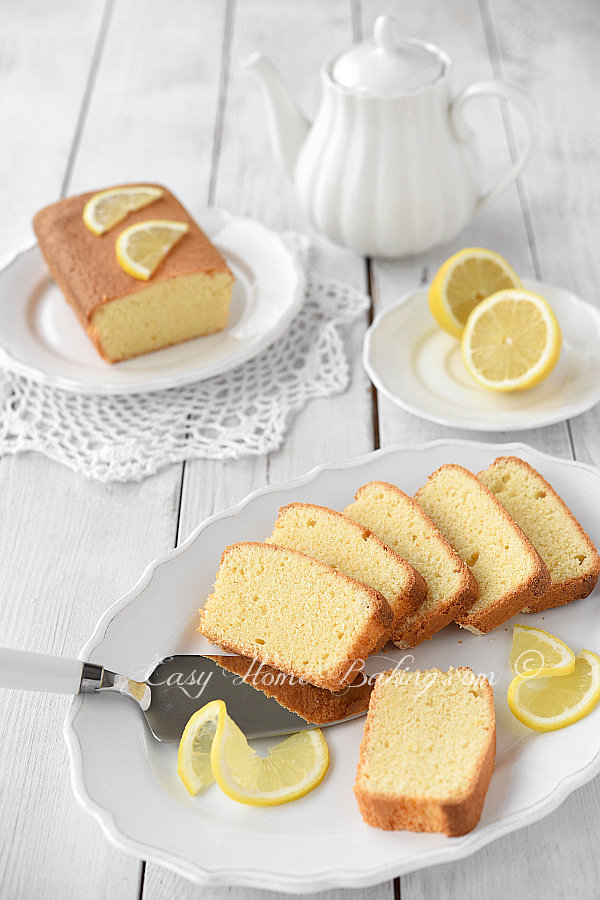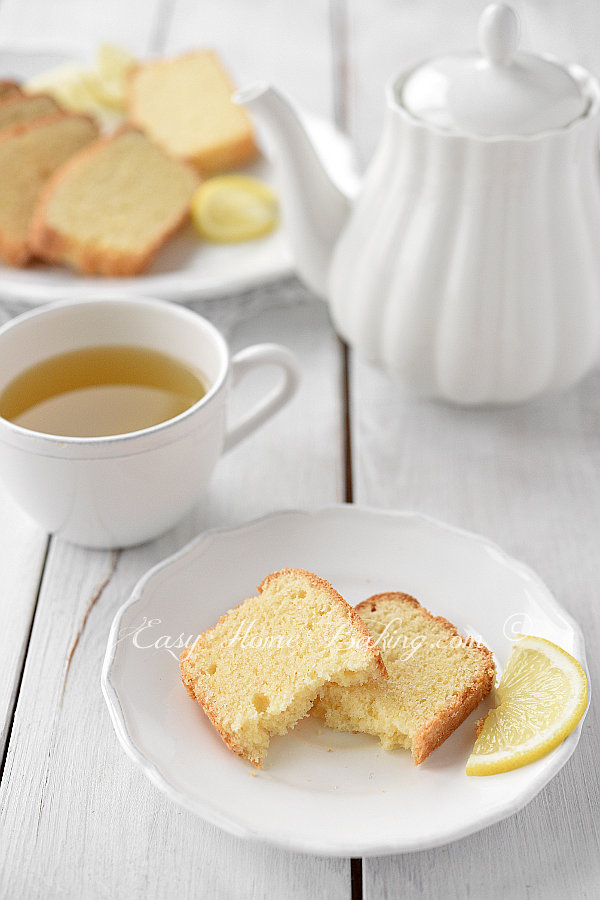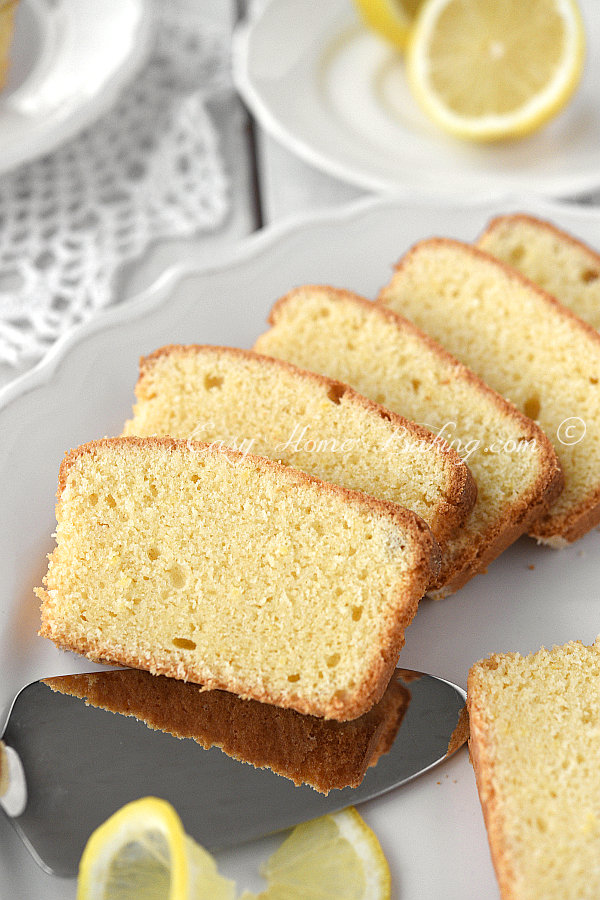 Like this recipe? Share it on: