Chocolate Coconut Bars (Bounty Bars)
Like this recipe? Share it on:

Write a comment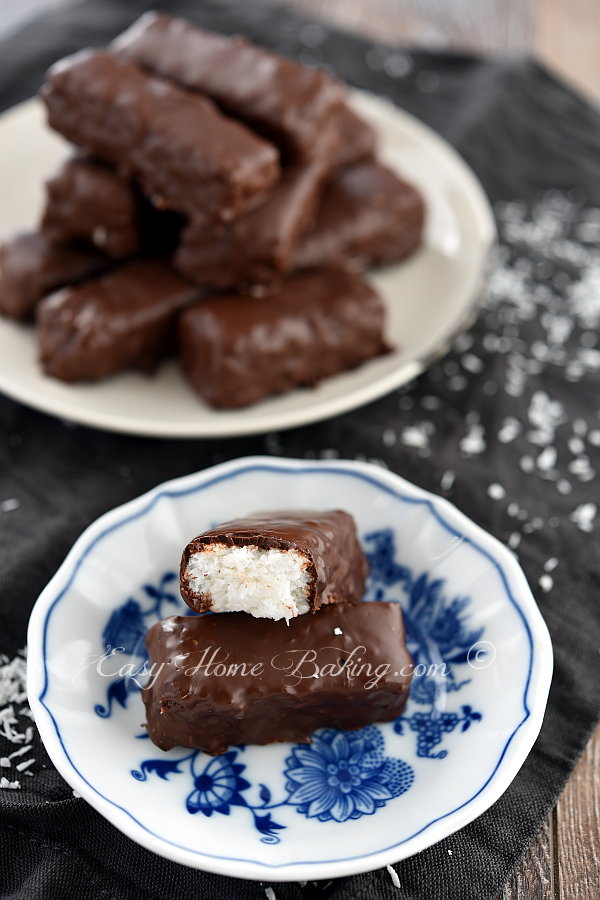 This homemade version of the classic bounty bar is easy to make and only require 5 healthy ingredients. These coconut bars are vegan, raw and gluten free.
Ingredients:
For the coconut filling:
1 (400 ml) can full-fat coconut milk
2 tbsp xylitol or 3 tbsp golden syrup (or honey)
50 g coconut oil
170 g fine desiccated coconut
For the chocolate coating:
approx. 280 g bitter chocolate
20 g coconut oil
Directions:
Chill the can of coconut milk overnight or for at least 12 hours in the refrigerator. (This will encourage the separation of the coconut cream and coconut water).
Remove coconut milk from the refrigerator, being sure not to shake. Open coconut milk and scoop off the coconut cream. Weigh 200 g of coconut cream.
Melt coconut cream with coconut oil and xylitol in a saucepan on a low heat. Remove from heat and add the desiccated coconut and mix with a large spoon until combined.
Line a chopping board with parchment paper. Place the mixture onto a chopping board. Use your hands to press down and create a rectangle shape that is roughly 2 cm thick.
Chill for 1 hour in the refrigerator.
Take out of the refrigerator and cut into bars (you'll get around 18 pieces).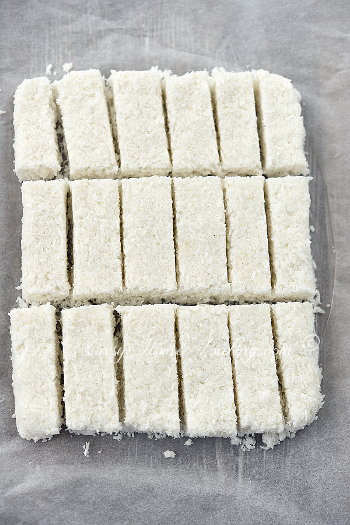 Keep in the refrigerator while melting chocolate.
Melt the chocolate and coconut oil in a glass or metal bowl over a simmering pan of hot water – make sure the water does not touch the bottom of the bowl.
Dip the coconut bars, one by one, into the chocolate using two forks until evenly coated, letting the excess drop off, and sit them on top of a cooling rack.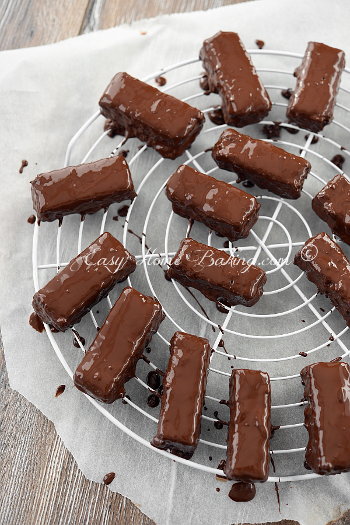 Place back into the refrigerator to firm up.
Store bars in a covered container for up to 5 days in the refrigerator.
Time:

Preparation time:

Wait time:

Number of portions:

approx. 18

Difficulty:
easy
Cost:
medium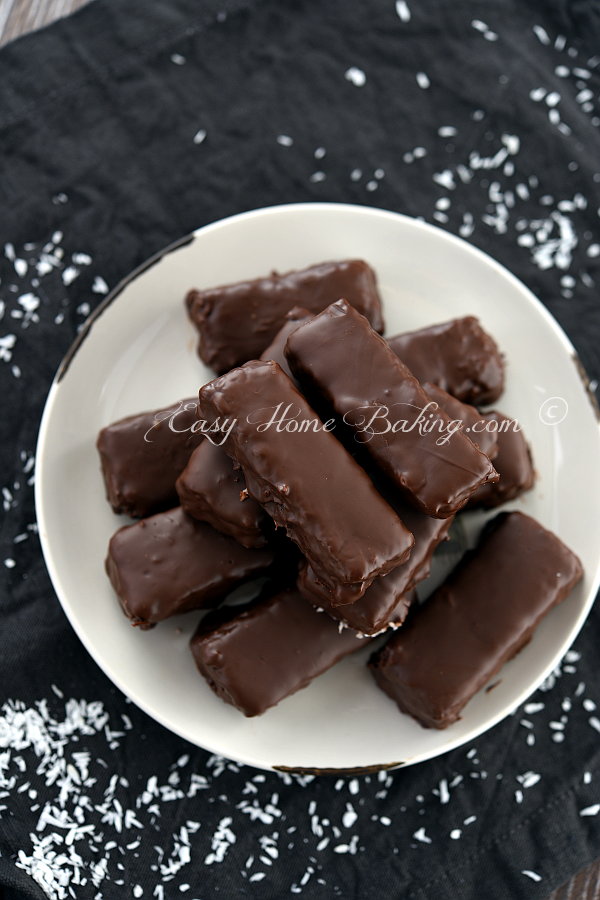 Like this recipe? Share it on: