Like this recipe? Share it on:

Write a comment
Baking this Tree Cake is not difficult, but it does take time and careful attention as you need to bake each layer one after the other building up the layers as you go. It is important to keep a close eye on each layer as it bakes, as you do not want to over bake any individual layer.
The homemade Baumkuchen unfortunately doesn't retain it's original shape, as you would traditionally bake this on a wooden roller next to an open fire rotating the roller as layers of dough is pour on and baked creating the appearance of a tree trunk, but it fortunately does not compromise the taste.
The dough for this Layer Cake consists of: flour, butter, eggs, sugar and a pinch of salt. You can also add rum, marzipan or nuts. I chose marzipan to make the dough even tastier.
All ingredients should be at room temperature.
Ingredients:
Ingredients for the dough:
6 eggs
200 g butter
150 g marzipan or almond paste
100 g icing sugar
2 tsp vanilla sugar
1 pinch salt
100 g sugar
50 g wheat flour
50 g cornstarch
For the chocolate glaze:
200 g dark chocolate
2 tbsp butter
2 tbsp milk
Directions:
Preheat the oven to 220°C, top and bottom heat.
Line a spring form cake tin (diameter 26 cm) with parchment paper.
Cream together the butter, icing sugar, vanilla sugar and finely chopped marzipan until smooth and creamy.
Separate the egg yolks from the egg whites.
Gradually add the egg yolks one at a time to the creamy butter mixture making sure it is well mixed.
Mix together the flour and cornstarch and then gradually combine it with the butter and egg yolk mixture.
Beat the egg whites with the pinch of salt until stiff and then slowly while still mixing add the sugar until it is well mixed with the egg whites.
Fold the egg whites into the cake mixture.
Spread about 3 tablespoons of dough onto the bottom of the prepare cake tin (it should be evenly covered) and then bake on the centre shelf of the oven for 3-4 min until the dough has slightly taken on some colour.
Take the tin out and add the next layer and repeat this until no dough is left. (There should be approximately 10 layers).
Once all layer are bake take the tin out of the oven and let cool down completely.
Prepare the chocolate glaze. Chopped up the chocolate, add it to a glass/ metal bowl with the butter and milk and melt it together over a double boiler.
Pour the chocolate glaze over the cake or it you like you can cut the cake into pieces and dip the pieces into the chocolate glaze and let it set on a cake rack.
Cuisine:

German

Time:

Preparation time:

Baking time:

Number of portions:

approx. 12

Difficulty:
medium
Cost:
medium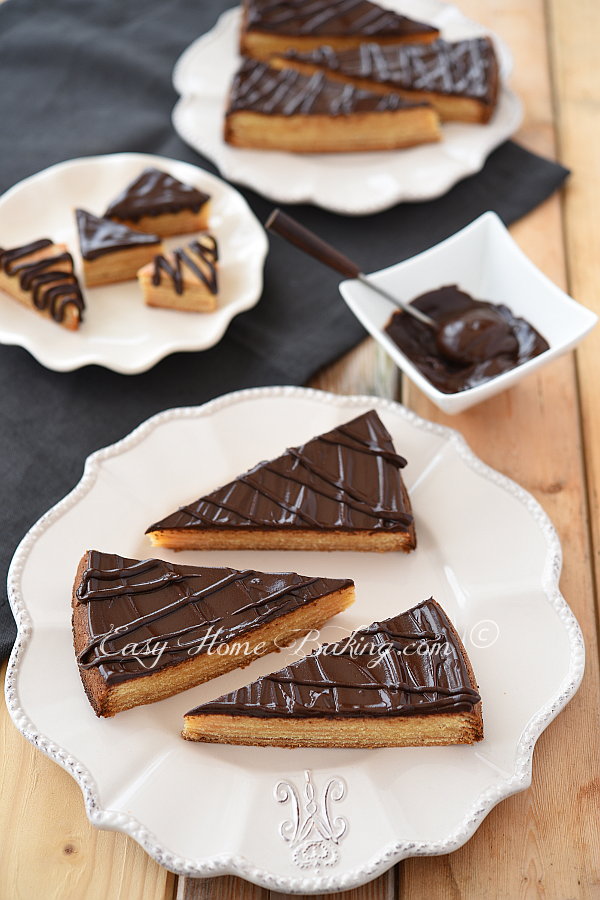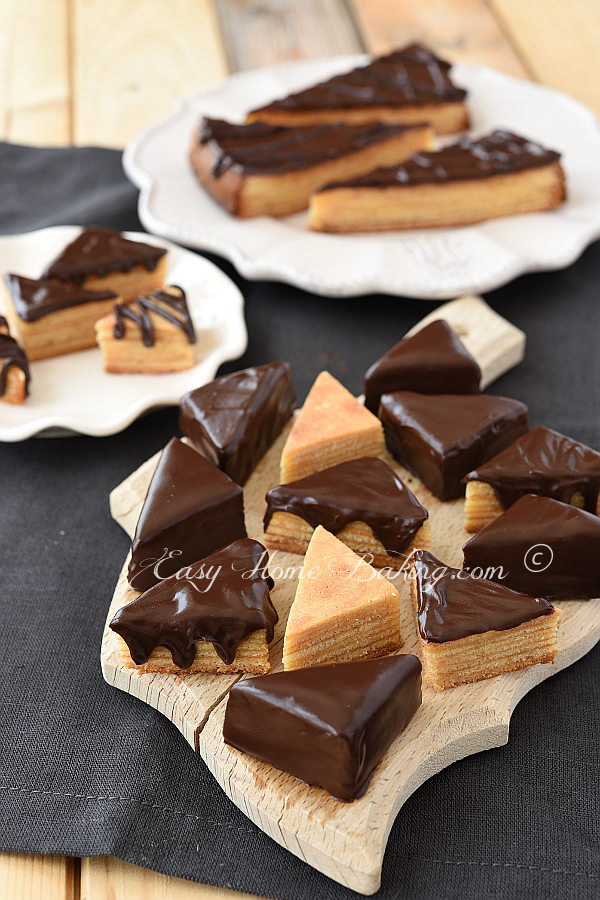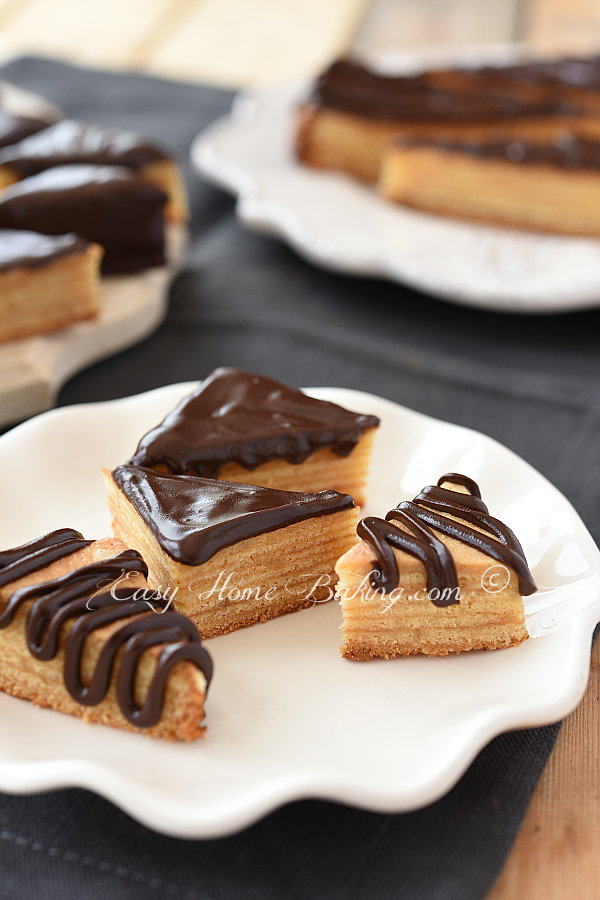 Like this recipe? Share it on: