Like this recipe? Share it on:

Write a comment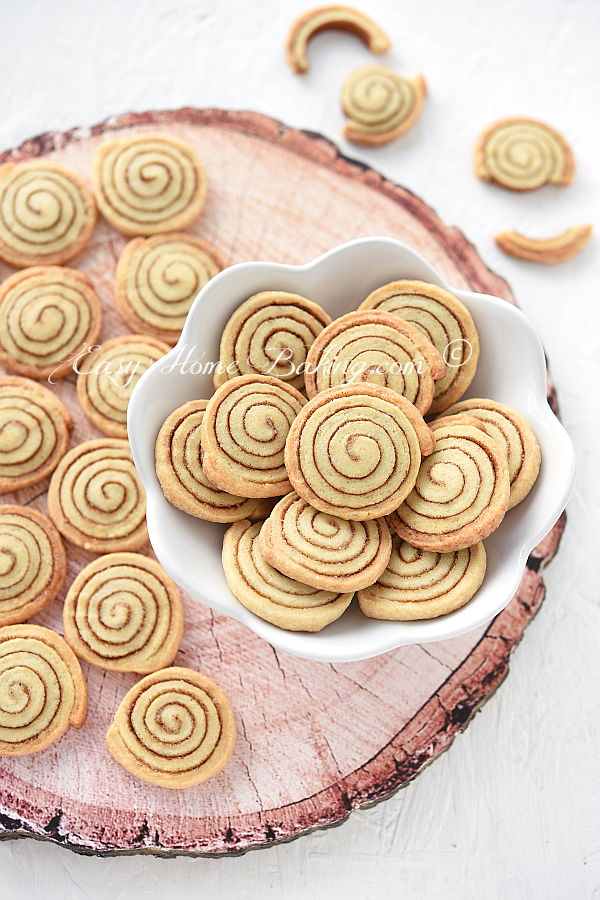 Sugar cookies with a cinnamon sugar swirl. These cinnamon roll cookies are delicious treats for the holiday season. They look just like cinnamon rolls. They are also quick and easy to prepare.
Ingredients:
For the cookie dough:
250 g wheat flour
150 g butter, chilled
70 g natural Greek yogurt
30 g sugar
For the cinnamon-sugar filling:
2 teaspoons ground cinnamon
2 teaspoons vanilla sugar
3 teaspoons sugar
Directions:
Make the cookie dough. Cut the butter into small pieces. Add all the ingredients into a bowl and knead into a dough by hand or using the dough hook on your stand mixer.
For the Cinnamon-Sugar Filling: In a small bowl, mix the sugar, vanilla sugar and cinnamon together.
Roll out the dough to make a rectangle about 30 x 40 cm on a lightly floured surface and sprinkle with cinnamon sugar mixture.
Working slowly, tightly roll up the cookie dough into a log, starting with the long side. Wrap in plastic wrap. Refrigerate 1 hour or until firm.
Preheat the oven to 200°C, top and bottom heat. Line 2 baking sheets with parchment paper.
Move log from the fridge. Cut into slices about 0,5 cm thick, and place cut side up on the baking sheets.
Bake one baking sheet after another for about 15-17 minutes, or until cookies appear golden brown at the edges. Allow to cool on the baking sheet for 5 minutes then transfer to cooling rack to cool completely.
Time:

Preparation time:

Baking time:

Wait time:

Total time:

Number of portions:

approx. 45

Difficulty:
easy
Cost:
inexpensive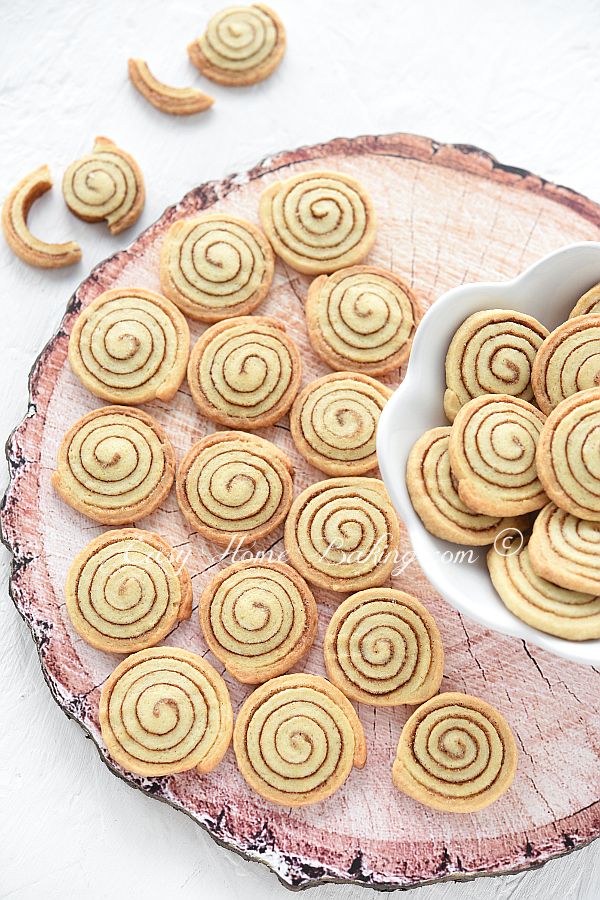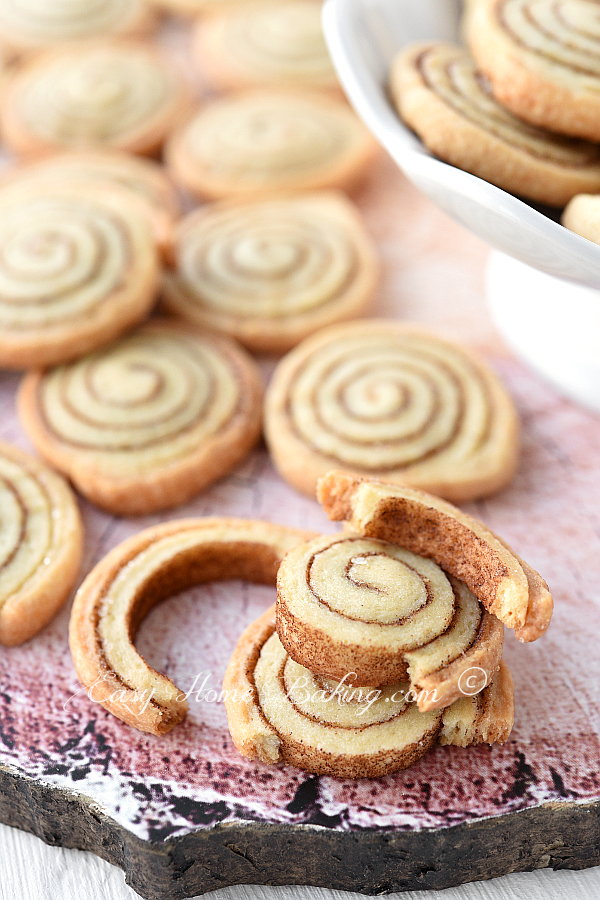 Like this recipe? Share it on: